Our Team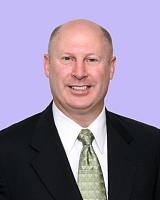 Michael F. Barry, CLU®, ChFC®, MSFS
Mike Barry is principal and founder of Barry Financial, L.L.C., an estate management firm specializing in physician compensation plans, wealth management and business succession planning. Mike specializes in addressing planning problems faced by family-owned businesses; compensation plans for physicians, hospitals and clinical practices; retirement planning and estate planning for business executives.
Mike is a member of NAIFA and AALU. He is a member agent and board member of The Nautilus Group®1.. Mike is a past Board Member of The Boston Estate Planning Council (BEPC), past Board Member with The Boston Chapter of the Society of Financial Service Professionals (SFSP) formerly known as The Boston Chapter of CLU and a Life Member of the Million Dollar Round Table (MDRT)2 .
Job Description:
Physician Compensation Plans, Estate and Business Plans, Wealth Management and Financial Planning.
Professional Designations:
Chartered Financial Consultant (ChFC), Chartered Life Underwriter (CLU) and a Masters in Financial Services (MSFS). He has been in business over 30 years.
Tasks:
Finding, building and maintaining client relationships.
Meetings with clients, client advisors and referral sources.
Building relationships with attorneys, accountants and other financial advisors.
Providing creative answers to complex compensation and financial situations.
Follow up with clients via annual reviews, quarterly reports and newsletters.
High touch concierge level client service, face-to-face client meetings and educational seminars.
Support services from The Nautilus Group®, a specialized resource staffed by professionals with backgrounds in the law, accounting, finance and other areas.
Company Background:
Barry Financial began business in 1981 as a one-man operation selling life insurance and annuities in Massachusetts. Today Barry Financial, LLC is licensed in 12 states and sells a full complement of insurance products, fixed annuities and variable annuities, long term care insurance, health insurance, other securities, mutual funds and access to private money management. Barry Financial, LLC networks with a variety of banks, brokerage, legal and accounting firms. Barry Financial, LLC provides planning for physician compensation plans, business growth opportunities, business marketing, business succession planning, investment management, wealth accumulation, retirement planning, stock option planning, and wealth transfer planning. We have support services with legal and accounting backgrounds. In 2014 Mike was selected to represent the MGMA/New York Life executive partnership for the New England region.
Job qualifications:
Barry Financial has access to professionals with advanced degrees in legal, accounting, marketing and insurance industries.
Personal background:
Mr. Barry grew up in the small town of Avon, Massachusetts. He attended public schools until Grade 8 then onto Xaverian Brothers High School (1971) and Michigan State University (1976). He received a Masters of Financial Services from The American College in Bryn Mawr, Pennsylvania in 1996. Michael enjoys skiing, golf and traveling. He is married with 3 children and makes his home in Walpole, Massachusetts.
Mary Ellis Barry
As our office manager, Mary brings over 24 years of experience in the insurance industry to Barry Financial.  Before joining Barry Financial, she was a brokerage representative at several large insurance companies, specializing in the group insurance marketplace.
Job Qualifications:
Mary has a bachelor's degree in Journalism from Drake University, Des Moines, Iowa.
Personal:
Mary was born in Boston and grew up in Winchester, MA, moving to New Jersey and Kansas City, MO before settling back in Boston.  She is married with three children and resides in Walpole, MA.
1The Nautilus Group® is a service of New York Life Insurance Company and a resource for estate conservation and business succession ideas that is made available to a limited number of subscribing agents. The Nautilus Group® is staffed by professionals with credentials in law, taxation, accounting, insurance and finance. Utilizing information provided by the members' clients, they provide strategies for consideration by the client's own legal and tax and other professional advisors. Clients should consult their own advisors for tax, legal and accounting advice.
2MDRT is recognized throughout the industry as the standard of excellence in life insurance sales performance.
Barry Financial is not owned or operated by New York Life Insurance Company or its affiliates.
Contact Info
944B Main Street, Suite 2
Walpole, MA 02081
Map and Directions
Phone: 508-660-2098
Fax: 508-660-9015


Quick Links